We are excited to announce the launch of our latest video series! The videos will focus on Lifestyle within the West Coast. Watch the video trailer above to learn about all the exciting content we have in store for you! The focus of this channel is to create valuable and fun content for everyone to enjoy. We hope these videos inspire you to create an impactful lifestyle. The lifestyles we live are shaped by the connections we make and hobbies we embark on. They have a big influence on the communities we are apart of, as we strive to embrace the company of our loved ones. Overall, our lifestyles are a true reflection of the the lives we choose to live here on the West Coast.
Our goal with this video series is to create a community where people can come together, from the West Coast, to wherever you may be tuning in from! We want to welcome and embrace everyone on this channel. We hope these videos will feel like a breath of fresh air in your daily routine. Join our big family, as we support and share valuable resources!
For more videos on Lifestyle on the West Coast, subscribe!
Subscribe to our channel today and stay tuned for many entertaining videos to come!
West Coast Lifestyle Group is passionate for helping you grow your wealth in real estate. Building connections is at the heart of the work we do. We will help you complete each transaction as smoothly as possible. Our team will guide you through every step of the way! We value the importance of living a positive lifestyle, through every aspect of our daily lives. This encompasses everything from the workplace, to our families, and our engagement with the community at large. Our team is made up of a group of professionals that are focused, dedicated, and committed to our client's success with personalized service, knowledge and expertise.
To speak with an agent to find the best way to help with your sale or purchase call West Coast Lifestyle Group today for a free, no obligation consultation at 604-789-8282 or visit our website for more details: VanCityProperties.ca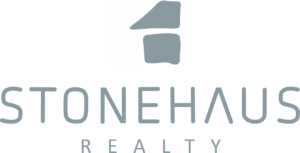 http://vancityproperties.ca/wp-content/uploads/2018/07/Screen-Shot-2018-07-06-at-1.09.38-PM.png
1416
2528
Diana Klejne
http://vancityproperties.ca/wp-content/uploads/2018/07/westcoast-lifestyle-group.png
Diana Klejne
2018-07-06 20:45:55
2018-07-10 23:39:07
West Coast Lifestyle Video Series Launch